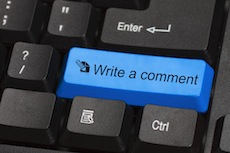 Several years ago during a seminar at Poynter, we were talking about engaging our audiences.
"We ask our readers and viewers to comment on our stories," one participant said, "but unless we respond to them, how will they know we're listening?
"Their assumption," he said, "is that we're not."
In the years since, I've heard from a lot of journalists who confirm that, indeed, they're not listening. They don't read users' comments for a variety of reasons: no time, no interest, no stomach for the cesspools they often find there.
Meanwhile, I've heard other journalists and newsroom leaders say that journalism's future requires a different, more interactive relationship with the audience, one in which people outside the newsroom share their expertise and engage in productive debate. Read more