Chasing corruption in 'The Panama Papers'; abandoning Khashoggi; Facebook and slavery?
When a story is so big that one outlet cannot do it alone, journalists collaborate. In his new documentary "The Panama Papers," director Alex Winter tackled the making of one gigantic story, with data shared and a single deadline respected by more than 100 newsrooms worldwide. 
"In this case, specifically, I was interested in the internal story of these hundreds of journalists working together," Winter told me. "This is, at the end of the day, about people rather than subjects or journalism."
The film, to be shown Monday on EPIX, shows how that selflessness and a united sense of mission allowed a broad group of journalists to break down the leak of a massive database showing secret offshore funds by corrupt government officials around the globe. The accounts were handled in Panama, hence the name; the reporting effort came under the umbrella of the International Consortium of Investigative Journalists.
"It really was a global, communal story — sharing leads from all over the world, like a hive mind," Winter said. "At the risk of ticking off other news outlets, the ICIJ saw an opportunity where other people saw something they didn't want to cover, or didn't want to collaborate on."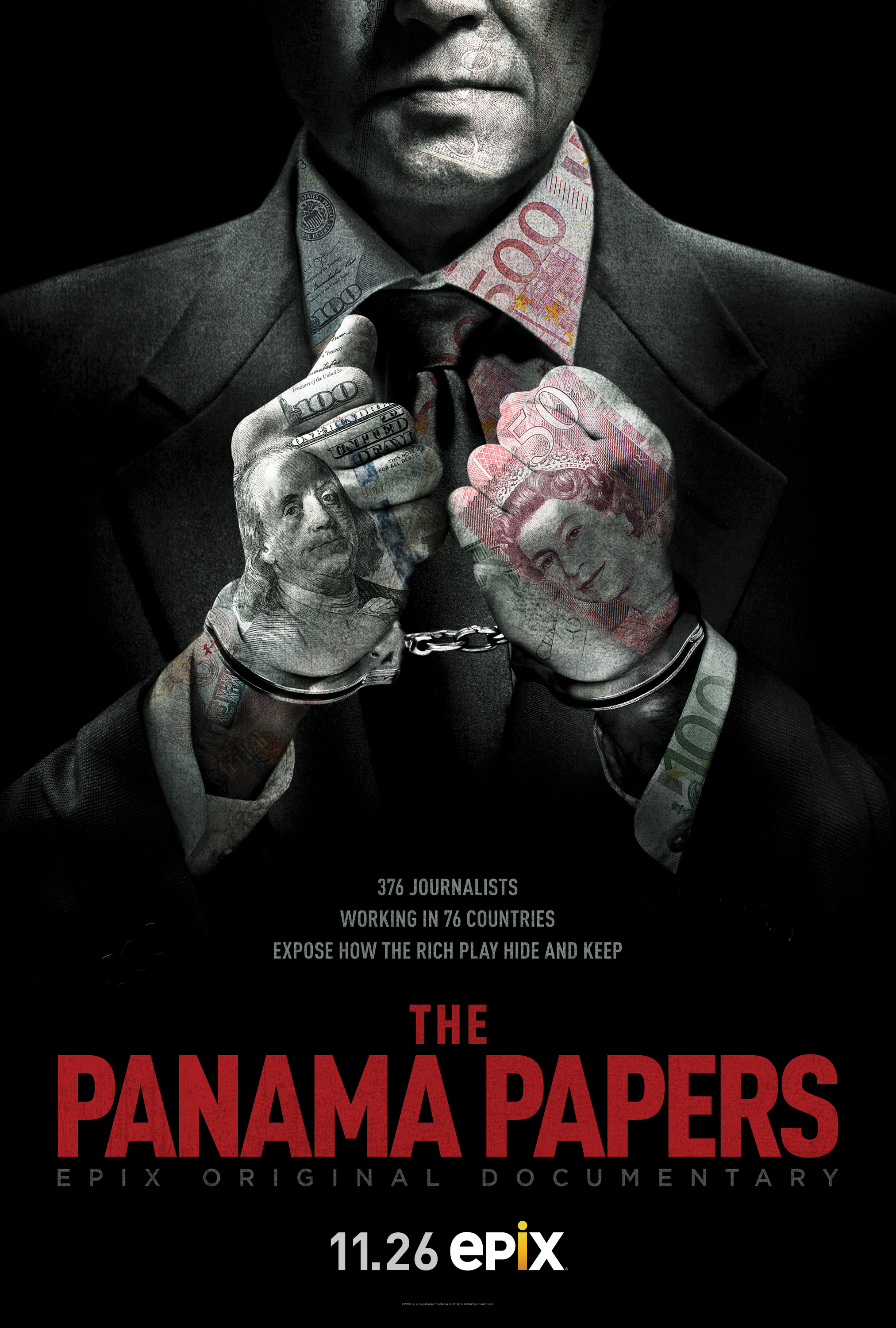 Halfway through the shooting of "The Panama Papers," one of the journalists investigating the corruption, Malta's Daphne Caruana Galizia, was assassinated in a car bombing. Other journalists took up her work.
Winter, best known as an actor in his youth for the "Bill and Ted" films with Keanu Reeves and "The Lost Boys," has been producing documentaries the past few years, with the acclaimed "Deep Web" in 2015 and his upcoming work on the first authorized documentary biography of Frank Zappa. An executive producer of Winter's "Panama" film is Laura Poitras, whose "CitizenFour" on Edward Snowden won an Oscar.
Winter said the underdog quality of the journalists, up against some of the richest and most powerful people in the world, appealed to him. At least three government leaders resigned after the reports, which prompted protests worldwide and led to financial reforms.
The project, spearheaded by the ICIJ and the German newspaper Süddeutsche Zeitung, has won the Pulitzer Prize for Explanatory Reporting, the George Polk Award for financial journalism, the Gold Barlett and Steele Award for investigative journalism and the IRE award for innovation in investigative journalism and the Gannett Award for innovation.
Director Steven Soderbergh is directing a Netflix-financed drama about the scandal, "The Laundromat," starring Meryl Streep, Gary Oldman, David Schwimmer, Antonio Banderas and Will Forte.
Quick hits
KHASHOGGI: Trump pledged loyalty to Saudi Arabia's crown prince despite the murder of Washington Post contributor Jamal Khashoggi. The announcement came despite ample evidence and the insistence of his intelligence agencies and top officials that the Crown Prince Mohammed bin Salman was behind the killing. U.S. Senator Bob Corker (R-Tennessee) blasted Trump's kiss-up, saying: "I never thought I'd see the day a White House would moonlight as a public relations firm for the Crown Prince of Saudi Arabia."
KHASHOGGI 'DESERVES BETTER': Washington Post Publisher Fred Ryan on the statement: "President Trump is correct in saying the world is a very dangerous place. His surrender to this state-ordered murder will only make it more so. An innocent man, brutally slain, deserves better."
A KIDNAPPED JOURNALIST REACTS: War photographer Lynsey Addario, kidnapped in Libya in 2011, said Trump's abandonment of Khashoggi sends a message. "I thank God," she tweeted, that Trump "wasn't president then."
OPENING THE BOOKS: Where do journalists get their stories? Tips, strange things and beat work, says ProPublica's Jodi S. Cohen.
FACEBOOK-AIDED SLAVERY: A 17-year-old girl in South Sudan was auctioned off on Facebook to a high bidder for marriage. The social network took two weeks to take down the post, days after the girl was said to be sold and "married." The slow response came despite the post going viral in South Sudan, reports Makena Kelly for The Verge.
TWITTER CEO ANGERS INDIA: Jack Dorsey first posed for a picture with a sign that endorsed efforts to dismantle the Hindu caste system, angering Hindu nationalists. Then Dorsey took it back and apologized, angering those who criticize a system based on birthright privilege, the Guardian reported.
FOLLOWUP: In five days, more than 11,000 founding members from 87 countries have joined the ad-free news site The Correspondent, raising more than $750,000. Here's more about the successful Dutch-based member-funded company's attempt to start an English-language effort.
WHAT'S UP WITH FOIA?: The Freedom of Information Act is a wheezing, arthritic artifact of more optimistic times, Reason's C.J. Ciaramella writes.
BYE: Thanks for reading Morning Mediawire this year. My two-week emergency sit-in on this column turned into 11 months, and I loved your tips and your feedback. I'll be turning over the column to Tampa Bay Times sports columnist Tom Jones, who begins at Poynter in January, and I'll be returning to broader features for Poynter and other publications. See you around, and have a happy Thanksgiving. (Editor's note: Thanks, Dave, for your commitment and devotion. Poynter's staff will be off the rest of the week for the Thanksgiving holiday. The Morning Mediawire will return Monday.)
On Poynter.org
Want to get this briefing in your inbox? Sign up here.