One week ago, front pages showed protests around the country following George Floyd's death in Minneapolis after a police officer knelt on his neck for nearly nine minutes.
This week, front pages around the country show a movement.
They include the faces and voices of people who are out marching, holding signs in cities big and small that declare "Black lives matter." They include calls for an end to police brutality, the reminder of the many people who lost their lives to it, and the change similar movements have caused in the past.
Let's start with the Houston Chronicle, where Floyd grew up and will be buried. "George Floyd dreamed of a better life," a headline reads. "In death, he is changing America."
Here are the front pages, via Newseum, that show marches and protests around the country: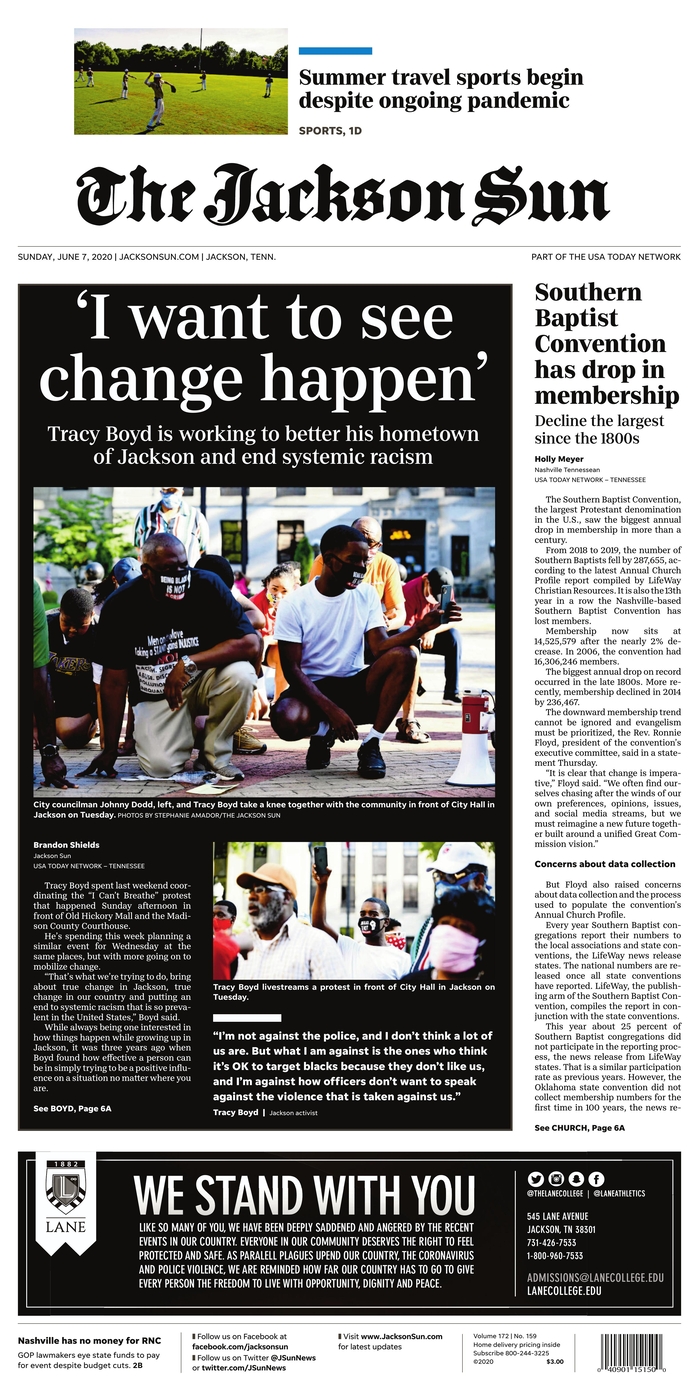 Kristen Hare covers the business and people of local news for Poynter.org and is the editor of Locally. You can subscribe to her weekly newsletter here. Kristen can be reached at khare@poynter.org or on Twitter at @kristenhare.