Poynter prides itself as the place where managers go to grow their capacity as leaders and successfully serve their news organizations and communities. We remain committed to helping you rise to the challenges the coronavirus presents to your newsroom, despite travel restrictions, social distancing and lockdowns.
Power Up: Leadership in Tough Times leverages the full might of Poynter's industry connections, decades of leadership training experience and pioneering e-learning platform to offer you the support you need right now. Over the course of six weeks, we will provide you a supportive online learning community, virtual one-on-one coaching and concrete leadership tips as you navigate the coronavirus crisis from anywhere.
Live teaching dates:
The six-week series begins Sept. 1 and ends Oct. 6. Live instruction takes place Tuesdays from 11 a.m. to 1 p.m. Eastern. Specific session details will be added at a later date.
One-on-one coaching will be scheduled according to participants' and coaches availability during this timeframe.
Each Tuesday, you'll tune in for two consecutive hours of live instruction focused on themes specific to leadership during a crisis: 
Leadership behaviors you need now

Communicating effectively in stressful times

Responding to conflict

Performance management (including coaching and giving feedback)

Building relationships with your diverse audience

Managing yourself (including self-care)
Who should take this course?
This virtual workshop is designed for frontline newsroom managers working to help their staff and audiences recover from the impact of the coronavirus pandemic. Whether you're new to managing or a veteran in need of inspiration and practical advice, this seminar offers a timely and affordable guide to leading through this ongoing crisis.
To ensure active participation, we will limit this series to 40 participants.
If you've been accepted into a 2020 Poynter leadership program that has been postponed, we encourage you to apply to this program, too. The teaching material will be 100% unique and can serve as an expedient option to address your immediate needs until your in-person program can be rescheduled.
Butch Ward
Poynter Affiliate
The Poynter Institute
Destinée-Charisse Royal
Senior Staff Editor in Graphic
The New York Times
Sandra Clark
Vice President News and Civic Dialogue
WHYY
Rene Sanchez
Editor and Senior Vice President
The (Minneapolis) Star Tribune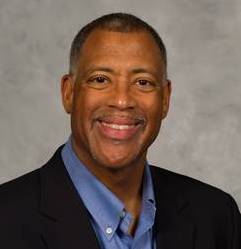 Mizell Stewart
Senior Director of Talent, Partnerships and News Strategy
Gannett
Poynter Coaches
Participants will have the opportunity to schedule private, 45-minute coaching sessions with Cheryl Carpenter, Butch Ward or one of our other experienced coaches: