The secret to success isn't getting to the biggest newsroom; it's creating the career you want where you are.
The best reporters have a distinct style that not only earns praise, but moves the audience to engage and creates change. In a 24/7 news cycle, standing out is a particularly incredible feat.
Poynter's new workshop is designed to mentor early-career journalists in a small-group setting to unlock their superstar potential. Participants will grow as investigators and storytellers, and learn how to better manage their personal brand and navigate their career.
Applicants must be nominated by an editor to be considered—and should agree to stay in their current newsroom for at least a year after the workshop.
Cost
The tuition is $1,150.
Travel to and from St. Petersburg and your hotel is on your own. Scholarships may be available.
What Will I Learn?
Career
Insights into your personality type and communication preferences
A framework for defining — and refining — your career objectives
Where to find funding for big projects and manage budgets
What makes a good mentee and how to mentor your peers
Strategies to improve your relationship with your editor
How to navigate newsroom culture
Advice from fellow journalists on managing life outside of work
Craft
How to infuse your stories with originality and polish your prose
How to balance personality and objectivity in your writing
Investigative reporting basics
Envision great reporting, both large projects and daily stories
Develop sources and manage your material
Understand story structures
Get the most traction with your successful reporting projects
Who Should Attend?
Rising star reporters who want to fast-track their career development by growing in their current newsroom
Editors who want to retain their top talent
Local newsrooms that need to capitalize on the resources they have
Application process
Ask your supervisor to nominate you for this program; you'll upload their recommendation letter when you apply. Make sure your editor addresses what skills they hope you'll return with.
Editors – you can fill out the application for your all-star reporter and or work with them to complete it.
Reporters – ask your editor to nominate you for this workshop.
Program details
This intensive four-day workshop is an investment in journalists with great potential during a time when newsrooms have fewer resources than ever before. Sessions will be devoted to the development of both career and craft. Participants will learn how to thrive in the newsroom by focusing on relationships, culture and communication. They'll reflect on their own learning and working styles and will be coached on how to build allies and seek opportunities to propel their growth. Through expert one-on-one coaching, they will also gain skills to excel as reporters, writers and original thinkers.
Like all Poynter training, this workshop will be off-the-record to encourage honest, candid conversation and meaningful connections. Participants will leave with a new cohort to help them achieve success beyond the four-day training.
Schedule
Schedule will be posted closer to program dates.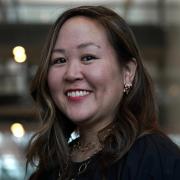 Director of Training and Diversity
The Poynter Institute
Senior Vice President
The Poynter Institute