Description
The High School Journalism Program is one of the longest-running programs at The Poynter Institute. Founded along with the Institute in 1975, its goal is to give young people the chance to learn about writing and develop a passion for the values and craft of journalism.
Formerly open only to high school students near our St. Petersburg, Florida campus, Poynter has completely redesigned its prestigious summer High School Journalism Program and made it available online to high school students nationwide. You can expect the same personalized, high-quality instruction from globally renowned Poynter faculty and award-winning media professionals, this year on a whole new scale.
We will specifically focus on the biggest news events of this generation: the dramatic changes we have all faced as a result of the COVID-19 crisis and the upcoming U.S. presidential election. 
Accepted participants in the High School Journalism Program will:
Wrestle with journalism ethics
Discover secrets to good storytelling
Think critically about defining "the media"
Improve their understanding of disinformation, misinformation and reliability
Develop a more authentic voice in personal writing
In this expanded online-only program, Poynter puts a new spin on the traditional staple of the high school program: the personal essay. Now more than ever before, your experience and your voice is an important piece in understanding the impact of global lockdowns and changes in how education is delivered. Throughout the program, you will have the opportunity to access tools, tutorials and feedback that will guide you through the writing process — from finding an idea to the final edit — as you share your vision of a 'new normal' during the pandemic.
At the end of the two weeks, all students will have produced a personal narrative in an audio format and a video that fact-checks a hoax on their social media feed.
Students will attend live video sessions for 90 minutes each weekday of the 10-day program. They should expect to work for an additional 90-120 minutes of activities and opportunities outside of the live lessons. In total, participants should be willing to dedicate 4-5 hours a day to participate.
Students who are in 8th through 12th grades who are interested in journalism, writing, photography or storytelling with video. This workshop is great for students who work in student media or are considering majoring in journalism, mass communications or integrated marketing communications. Class size is limited to allow for more personalized instruction.
Instructors
Additional instructors for 2020 will be announced closer to the program dates.
Sean Marcus
Publications Adviser
Carrollwood Day School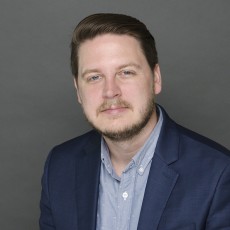 Ren LaForme
Digital Tools Reporter
The Poynter Institute
Angie Holan
Editor-in-Chief
PolitiFact
Heaven Taylor-Wynn
Multimedia Reporter
MediaWise Project
Alexa Volland
Multimedia Reporter
MediaWise
Cost
Tuition for the two-week training is $375 per student.
Students applying for financial aid may request it in the online application as part of their "essay of interest." Tell us whether you qualify for free or reduced school lunch and any special circumstances you want us to consider.
Technology requirements
You will need access to a smartphone, tablet or digital camera so you can take journalistic photos to share with the group. You will also need high-speed Internet access for a desktop computer, laptop or tablet. Minimum software requirements are specified below.
Windows
1.4 GHz Intel Pentium 4 or faster processor (or equivalent)
Windows 10, 8.1 (32-bit/64-bit), Windows 7 (32-bit/64-bit)
512 MB of RAM (1 GB recommended)
Browser: Microsoft Internet Explorer 11 or later, Windows Edge browser, Mozilla Firefox or Google Chrome
Mac OS
1.83 GHz Intel Core Duo or faster processor
512 MB RAM (1 GB recommended)
Mac OS X 10.11, 10.12 and 10.13
Browser: Mozilla Firefox, Apple Safari or Google Chrome