Summit for Reporters and Editors
DEADLINE: Sept. 18, 2020
TEACHING DATE:  Oct. 25-30, 2020
LOCATION: The Poynter Institute
COST: $1,550
Update: We want journalists to experience great training and to stay healthy. We will offer enhanced virtual attendance for admitted participants who prefer not to travel or who are under company-imposed travel restrictions. If you have questions, please email us at seminars@poynter.org.
In a 24/7 news cycle, how do you build the skills to report, write and edit stories that connect with your audience? And how can editors and reporters collaborate more effectively?
Throughout this intensive week of training and personalized coaching, our team of award-winning journalists and educators will show you how digital approaches and narrative writing can transform your work—whether it's a daily story or a major project. This unique program will boost the skills of both reporters and editors who seek greater impact and relevance in digital newsrooms.
Here's what several participants from previous programs told us:
"This Summit fundamentally changed the way I approach my work. In one week, I learned how to think more critically and constructively about my work, both as a reporter and as an editor. In addition to gaining an array of applicable skills, it also gave me a network of talented, enthusiastic journalists to look to for guidance and feedback well after the week had ended."
— Courtney Kueppers, Digital Editor, Public Broadcasting Atlanta

"The Poynter Summit had an unexpectedly profound impact on the journalism I produce and how I approach every piece. Shortly after the summit, I published an investigation into a local school district's alternative schools. My training at Poynter pushed me to tackle tough topics, paint clearer scenes and be fearless in experimenting with narrative writing."
— Olivia Krauth, Education and Classrooms Reporter, Louisville Courier Journal

"I've learned more in this past week than I have in university."
— Negar Mojtahedi, News Producer/Online, Radio, TV Reporter, Global BC News
Tom Huang
Assistant Managing Editor for Journalism Initiatives, Dallas Morning News
Poynter Editing Fellow
Jacqui Banaszynski
Knight Chair in Editing, Missouri School of Journalism
Poynter Editing Fellow
Neil Bedi
Investigative Reporter
Tampa Bay Times
Maria Carrillo
Deputy Editor, Enterprise
Tampa Bay Times
Roy Peter Clark
Senior Scholar, Reporting, Writing & Editing
The Poynter Institute
Justine Griffin
Health and Medicine Reporter
Tampa Bay Times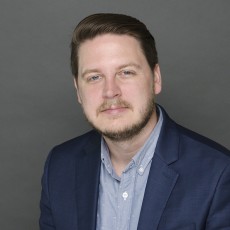 Ren LaForme
Digital Tools Reporter, Poynter.org
The Poynter Institute
Joy Mayer
Director, Trusting News
Adjunct Faculty, Poynter and the University of Florida
Kathleen McGrory
Deputy Investigative Editor
Tampa Bay Times
Al Tompkins
Senior Faculty, Broadcast and Online
The Poynter Institute
Program details
Two tracks will help you dive more deeply into your area of expertise: beat/enterprise reporting and substantive editing. These two specialized tracks will weave together in large group sessions to explore the common threads that will empower you to tell more powerful stories, no matter what role you play in your organization. In the process, you'll explore the tools and techniques that will help you thrive in the digital age.
For more details, read this Q&A with lead faculty Tom Huang and Jacqui Banaszynski.
At the end of this high-impact week, you'll leave Poynter with a personal action plan to put what you've learned into practice. You'll also feel revitalized and prepared to tackle challenges in the newsroom.
"[Poynter] really is like a spa; it's a spa for the muscle you usually work out hard every minute of the day."
— Ben Brasch, Hyperlocal Reporter, The Atlanta Journal-Constitution
As a reporter, you'll learn to:
Turn your watchdog reporting and other investigative projects into compelling reads that hold your audience from lead to kicker
Improve your interviewing skills to ask better questions — and get the answers you need
Infuse your daily deadline reporting with narrative writing, using memorable characters, vivid scenes and focused storylines
Develop the heightened senses necessary for gathering the details, nuance and dialogue that distinguish the best narrative reporting and writing
Identify fresh, creative stories from civic or institutional beats
Map non-traditional beats that reflect how people live today
As an editor, you'll learn to:
Help your team generate fresh and compelling ideas that other journalists are missing
Edit for emphasis and clarity
Deliver effective feedback and coaching
Explore new ways of telling stories in the digital space
Manage big stories and projects
We will also show you how to:
Tell powerful stories that connect with viewers, particularly through video
Use social media for engaging your audience
Manage a large multiplatform story or project
Make good ethical decisions in the ever-evolving digital ecosystem
Use free digital tools that you can start applying right away (and how to make them stick in your newsroom)
Who will benefit
Reporters and editors, as well as bloggers, citizen journalists, copywriters, creatives, educators and freelance/independent journalists.
Colleagues will also benefit from attending together. You'll create a shared understanding of your challenges, brainstorm solutions and improve collaboration. Reporters, bring your editors. Editors, come with your reporters. If you apply with a colleague, you'll each receive a $100 discount.
"I did not expect that I would walk away with better clarity about how the long list of responsibilities in my current job is impacting my ability to do the type of work that is meaningful for me. I don't think I could have gotten that clarity any other way. It was a combination of hearing other people talk about their work, the incredible presenters and the time to reflect on the craft of journalism."
— Sarah Gustavus, Senior Multimedia Producer, New Mexico PBS
Application process
The process to apply is straightforward and simple. No letter of recommendation or reference is required. Please be prepared to answer questions about your professional experience, areas of interests and basic demographic information.
Cost
The tuition is $1,550.
Travel and hotel costs are not included. Poynter negotiates deeply discounted hotel rates for training participants within close proximity to the Institute.
Bring a colleague from your organization and you can each save $100 on tuition. Two people can attend this high-impact week of training for $2,900. Email us at seminars@poynter.org to get the promo code.